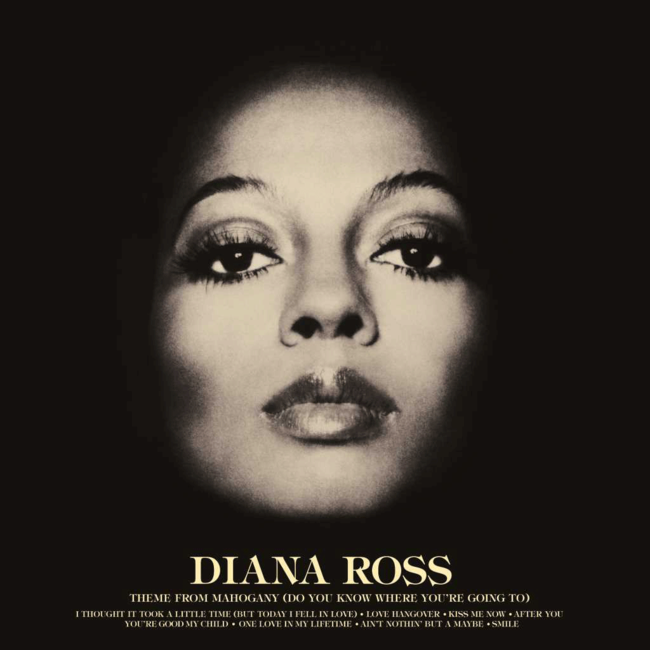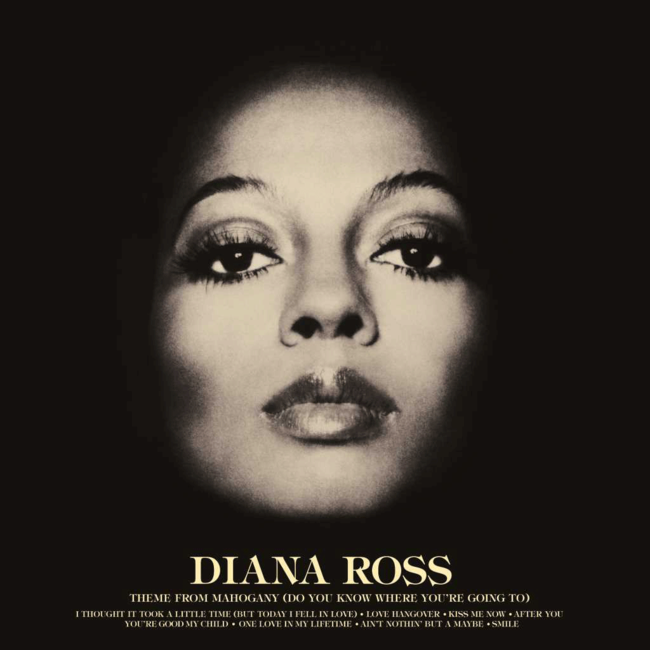 Diana RossDiana Ross
£16.99
$22.99
Not available in CAD
€20.99
Unfortunately the shop is not available for your country.
---
Format: Vinyl LP
Release includes two pop chart-toppers in Grammy-nominated disco anthem and Oscar-nominated "Theme from Mahogany (Do You Know Where You're Going To)"
Six years had passed since Diana Ross left The Supremes to embark on a solo career for Motown Records, when she released her sixth studio album for the label (not counting her 1973 duets album with Marvin Gaye, Diana & Marvin). Self-titled Diana Ross – just as her 1970 label bow had been, though that was later changed to Ain't No Mountain High Enough -- the album turned out to be her biggest-selling since 1973's Touch Me in the Morning, peaking at #5 on the Billboard 200 (#4 R&B) and #5 in the U.K. and eventually selling more than 700,000 copies in the U.S., with four charting singles, including two #1 pop smashes, "Theme from Mahogany (Do You Know Where You're Going To)" and the dance-floor classic, "Love Hangover" along with the Top 5 Adult Contemporary hit, "I Thought It Took a Little Time (But Today I Fell In Love)" and the Top 10 R&B hit, "One Love in My Lifetime."
"Theme from Mahogany City (Do You Know Where You're Going To)" was taken from the soundtrack to the film in which Ross starred, the follow-up to Lady Sings the Blues. The Motown production was a romantic drama directed by Berry Gordy with Ross starring as a poor woman from the Chicago projects who works her way up from salesgirl to supermodel to become a famous fashion designer in Rome. The song, written by Michael Masser and Gerald Goffin, was first recorded by Thelma Houston. Ross' soundtrack version hit #1 on the Billboard Hot 100 and the Easy Listening chart, was nominated for the Academy Award for Best Song. She performed it live via satellite from the Netherlands on that year's Oscar telecast.
The album's official first single, "I Thought It Took a Little Time (But Today I Fell in Love)" was on its way to a similar success, going Top 5 at Adult Contemporary, when it was pulled to rush-release the disco hit, "Love Hangover," to circumvent a competing version by The 5th Dimension. Written by Pamela Sawyer and Marilyn McLeod, it was originally recorded by producer Hal Davis as an instrumental for either Marvin Gaye or Ross, his two favorite vocalists to work with. When Diana got the nod – because he thought it was sexier – it was cut with Motown's in-house trio, The Andantes, providing background vocals. Installing a strobe light in the studio, producer Davis elicited a playful, warm, sensual performance from Ross which helped make the song an indelible dance-floor classic. The song eventually was nominated for a Grammy for Best R&B Female Vocal Performance. When "Love Hangover" it #1 on the Billboard Hot 100 (it also topped the Hot Soul Singles tally), it marked Ross' fourth chart-topping solo single, breaking the then-record for most #1 hits by a female vocalist, a record eventually broken by Whitney Houston in 1988 and Madonna in 1990.
The album's fourth hit, "One Love in My Lifetime," written by Lawrence Brown, Terri McFadden and Leonard Perry, peaked at #25 on the Billboard Hot 100, but hit the Top 10 on the U.S. R&B chart. The song was covered by Joss Stone for her 2012 album, The Soul Sessions Vol. 2. Among the other album highlights are Ross' swooning, romantic take on the Charlie Chaplin classic, "Smile," which closes the record.
New vinyl reissue features the album's iconic cover art, photographed by Victor Skrebenekski.
Tracklist:
Side One
1. Theme from Mahogany (Do You Know Where You're Going To)
2. I Thought It Took a Little Time (But Today I Fell in Love)
3. Love Hangover
4. Kiss Me Now

Side Two
1. You're Good My Child
2. One Love in My LIfetime
3. Ain't Nothin' But a Maybe
4. After You
5. Smile