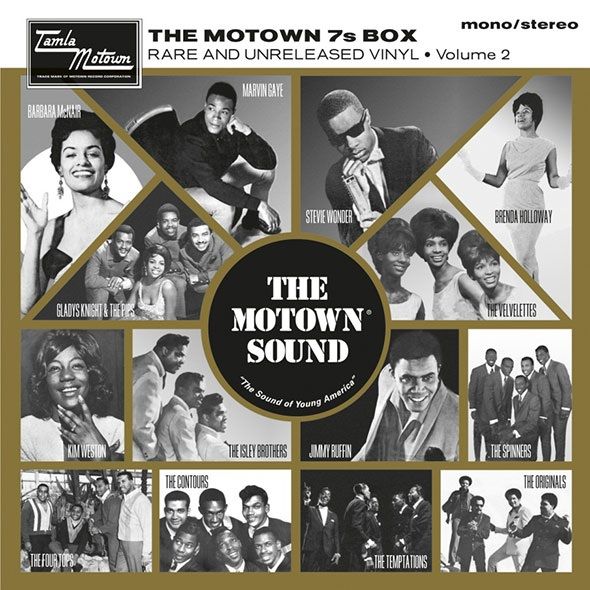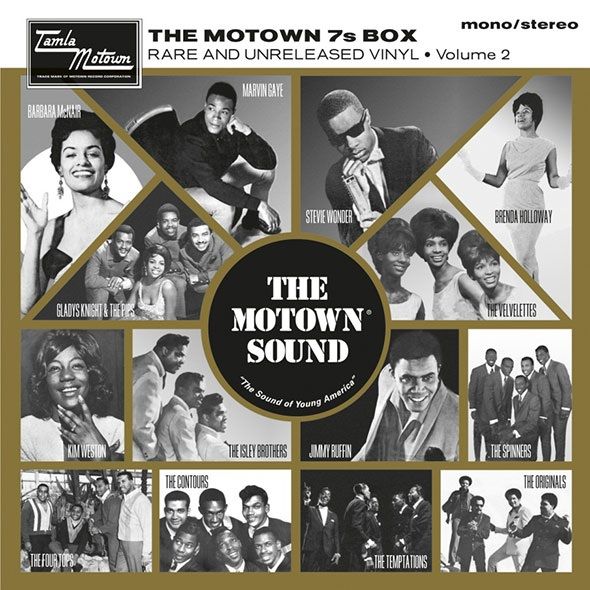 The Motown 7s Box Volume 2Various Artists
£44.99
$69.99
Not available in CAD
€61.99
Unfortunately the shop is not available for your country.
---
Format: Vinyl Box Set
• 7 x 7" vinyl boxset
• Lift off lid box
• 7 vinyl's in specially created paper housebags
• Download voucher
• Insert (vinyl bag sized four page card leaflet containing info about the set)
• Limited edition and numbered
Once more we celebrate "The Sound Of Young America". As with Volume 1, many of the tracks included here were never released at their time of recording, for a variety of reasons. Some got pushed to one side as albums usually only contained 12 songs and a few more were usually cut at the session - sometimes other Motown artists were given the songs and other versions were released, or it was simply a matter of the tracks being "rejected" at the weekly A+R meeting held with Berry Gordy and his team of songwriters and producers. What that means is we have a source of brilliant recordings to release on highly desirable 7s.
For Volume 2 we have made a few changes to the box packaging. We have adapted the label copy insert into a more substantial four page card leaflet. Vinyl will also be manufactured at Optimal to give the authentic push out centre hole of the time. Sleeves will be paper rather than gloss card. The selection of tracks again represent highly sought after vinyl releases compiled by journalist and DJ Richard Searling. Boxes will be limited edition and numbered.
Tracklisting
Disc 1
1. Jimmy Ruffin - He Who Picks A Rose
2. Gladys Knight & The Pips - If You Ever Get Your Hands On Love
Disc 2
1. Stevie Wonder - I Want My Baby Back
2. The Contours - Take Him Back If It Makes You Happy (Cellarful Of Motown Version)
Disc 3
1. The Spinners - We're Gonna Be More Than Friends
2. Kim Weston - You Can Do It
Disc 4
1. Brenda Holloway - We'll Keep On Rolling
2. The Temptations - Angel Doll (1994 Box Set Version (Mono))
Disc 5
1. Marvin Gaye - My Love For You (1995 The Master Version (Mono))
2. Four Tops - I'm Grateful
Disc 6
1. The Isley Brothers - Sure Is A Lotta Woman (Mono Version)
2. Barbara McNair - I Know Better (Outtake Version)
Disc 7
1. The Velvelettes - That's A Funny Way (2004 Anthology Version)
2. The Originals - Don't Stop Now (Album Version)