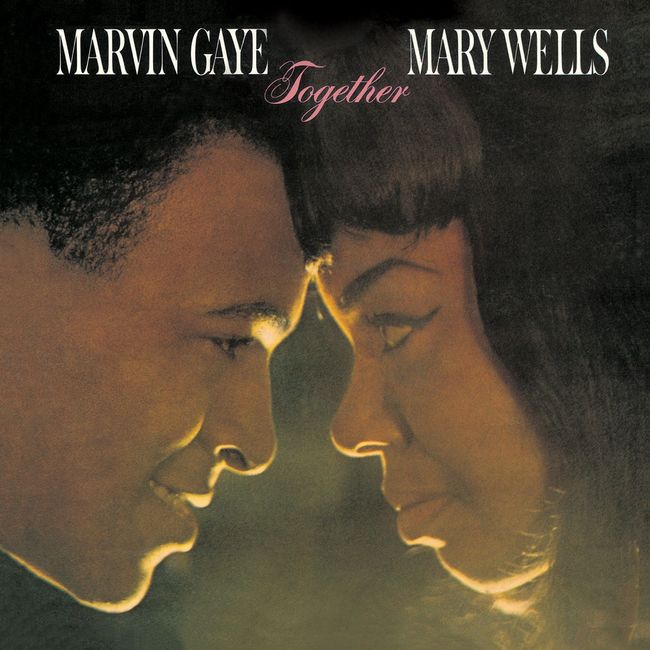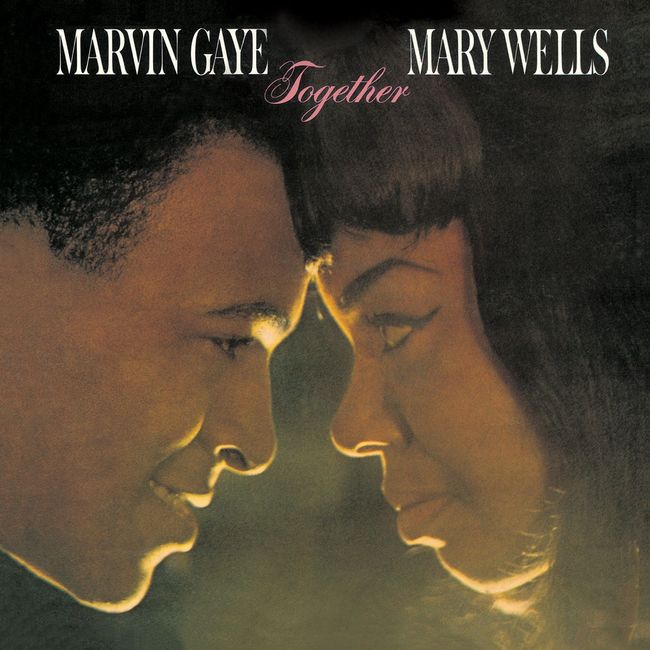 Together (with Mary Wells)Marvin Gaye
Unfortunately the shop is not available for your country.
---
Format: Vinyl LP
Includes download code.
Marvin Gaye was originally a member of The Marquees, later known as The New Moonglows under co-founder Harvey Fuqua's direction. The group recorded several sides for Chess in 1959, including the song "Mama Loocie", which was Marvin's first lead vocal recording. The group found work as session singers for established acts such as Chuck Berry, singing on the hits "Back in the U.S.A." and "Almost Grown". In 1960 the group disbanded and Marvin relocated to Detroit with Fuqua where he signed with Tri-Phi Records as a session musician. Impressed by the singer, Motown president Berry Gordy fought Fuqua on his contract with Marvin and shortly afterwards, Marvin signed with Motown subsidiary Tamla.
In 1962, he found success as co-writer of the Marvelettes hit, "Beechwood 4-5789". His first solo hit, "Stubborn Kind of Fellow", was later released that September, reaching number 8 on the R&B chart and number 46 on the Billboard Hot 100. He reached the top 50 with the dance song, "Hitch Hike", speaking at number 30 on the Hot 100. "Pride and Joy" became his first top ten single after its release in 1963.
In 1964, he recorded a successful duet album with singer Mary Wells titled Together, which reached 42 on the pop album chart. The album's two-sided single, including "Once Upon a Time" and "What's the Matter With You Baby", each reached the top 20. Marvin's next solo hit, "How Sweet It Is (To Be Loved By You)", written for him by Holland-Dozier-Holland, reached number 6 on the Hot 100 and reached the top 50 in the UK.
Commonly referred to as the 'Prince of Soul', Marvin Gaye helped to shape the sound of Motown Records during this period and was one of the greatest voices to emerge from the label. Here we celebrate his early years, the first of three vinyl boxed sets spanning his catalogue.
SIDE A
1. ONCE UPON A TIME
2. DEED I DO
3. UNTIL I MET YOU
4. TOGETHER
5. (I love you) FOR SENTIMENTAL REASONS
SIDE B
1. THE LATE LATE SHOW
2. AFTER THE LIGHTS GO DOWN LOW
3. SQUEEZE ME
4. WHAT'S THE MATTER WITH YOU BABY
5. YOU CAME A LONG WAY FROM ST.LOUIS