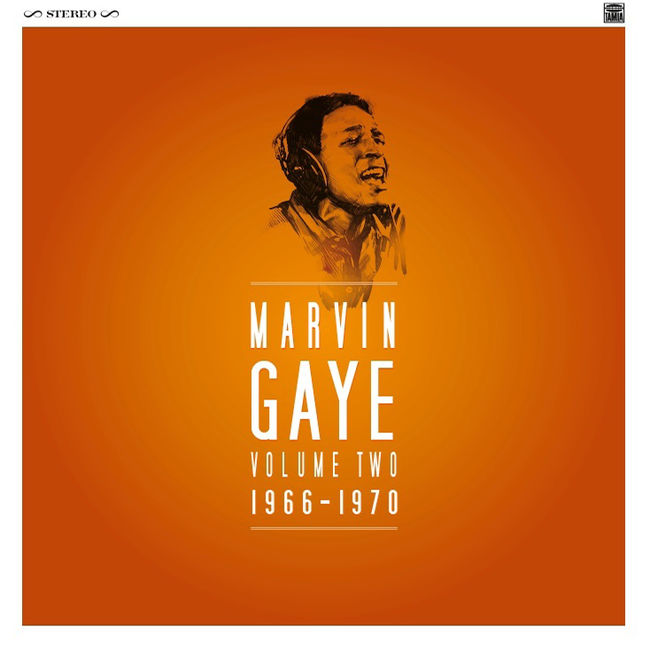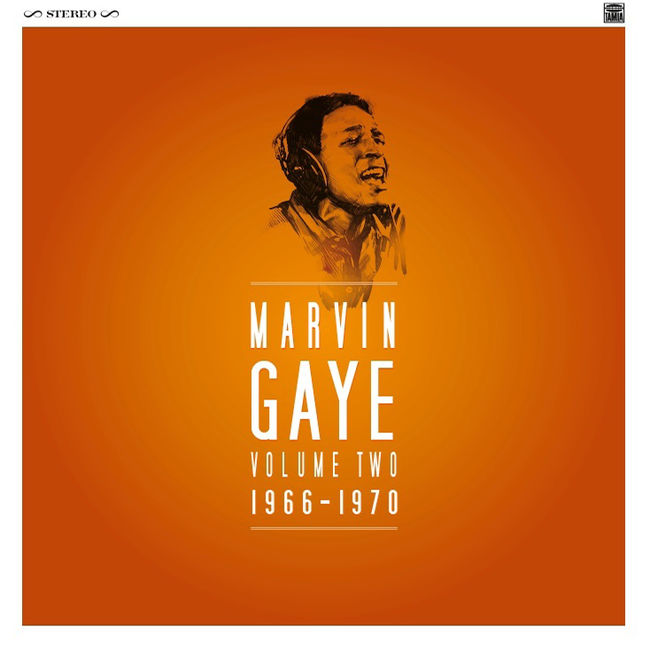 Vol.2: 1966-1970Marvin Gaye
£20.99
$31.99
Not available in CAD
€28.99
Unfortunately the shop is not available for your country.
---
Format: CD Box Set
Commonly referred to as the 'Prince of Soul', Marvin Gaye helped to shape the sound of Motown Records and was one of the greatest voices to emerge from the label.
At the start of this period, after scoring a hit duet, "It Takes Two" with Kim Weston, Gaye began working with Tammi Terrell on a series of duets, mostly composed by Ashford & Simpson, including "Ain't No Mountain High Enough", "Your Precious Love", "Ain't Nothing Like the Real Thing", and "You're All I Need to Get By". In October 1967, Terrell collapsed in Gaye's arms during a performance in Farmville, Virginia. Terrell was subsequently rushed to Farmville's Southside Community Hospital, where doctors discovered she had a malignant tumour in her brain. The diagnosis ended Terrell's career as a live performer, though she continued to record music under careful supervision. Gaye was reportedly devastated by Terrell's sickness and became disillusioned with the record business.
In late 1968, Gaye's recording of "I Heard It Through The Grapevine" became Gaye's first to reach number one on the Billboard Hot 100. It also reached the top of the charts in other countries, selling over four million copies. Gaye followed it up with "Too Busy Thinking About My Baby" and "That's the Way Love Is", which reached the top ten on the Billboard Hot 100 in 1969. That year, his album M.P.G. became his first number one R&B album. Gaye produced and co-wrote two hits for The Originals during this period, including Baby I'm For Real and The Bells.
Built off the success of the title track originally taken from M.P.G., and much like Gaye's "I Heard It Through the Grapevine" after its success, That's the Way Love Is was released with intent to sell albums based on the success of one particular single (a Motown trademark). Especially impressive was his version of The Beatles' "Yesterday" included on the album. It also features the modest hits, "Gonna Give Her All the Love I Got" and "How Can I Forget". It also featured Gaye's classic rendition of the socially conscious tune, "Abraham, Martin & John" which became a huge hit in the UK, peaking at #9 in June 1970. The single (and that of his duet single with Tammi Terrell titled "The Onion Song") is widely regarded as a hint of what would follow a year later with his epochal What's Going On.
Moods Of Marvin Gaye
1. I'll Be Doggone
2. Little Darling (I Need You)
3. Take This Heart Of Mine
4. Hey Diddle Diddle
5. One More Heartache
6. Ain't That Peculiar
7. Night Life
8. You've Been A Long Time Coming
9. Your Unchanging Love
10. You're The One For Me
11. I Worry 'Bout You
12. One For My Baby (And One More For The Road)
Take Two (w/ Kim Weston)
1. It Takes Two
2. I Love You, Yes I Do
3. Baby I Need Your Loving
4. It's Got To Be A Miracle (This Thing Called Love)
5. Baby Say Yes
6. What Good Am I Without You
7. Till There Was You
8. Love Fell On Me
9. Secret Love
10. I Want You 'Round
11. Heaven Sent You I Know
12. When We're Together
United (with Tammi Terrell)
1. Ain't No Mountain High Enough
2. You Got What It Takes
3. If I Could Build My Whole World Around You
4. Somethin' Stupid
5. Your Precious Love
6. Hold Me Oh My Darling
7. Two Can Have A Party
8. Little Ole Boy, Little Ole Girl
9. If This World Were Mine
10. Sad Wedding
11. Give A Little Love
12. Oh How I'd Miss You
In The Groove
1. You
2. Tear It On Down
3. Chained
4. I Heard It Through The Grapevine
5. At Last (I Found A Love)
6. Some Kind Of Wonderful
7. Loving You Is Sweeter Than Ever
8. Change What You Can
9. It's Love I Need
10. Every Now And Then
11. You're What's Happening (In The World Today)
12. There Goes My Baby
You're All I Need (with Tammi Terrell)
1. Ain't Nothing Like The Real Thing
2. Keep On Lovin' Me Honey
3. You're All I Need To Get By
4. Baby Don'tcha Worry
5. You Ain't Livin' Till You're Lovin'
6. Give In, You Just Can't Win
7. When Love Comes Knocking At My Heart
8. Come On And See Me
9. I Can't Help But Love You
10. That's How It Is (Since You've Been Gone)
11. I'll Never Stop Loving You Baby
12. Memory Chest
M.P.G.
1. Too Busy Thinking About My Baby
2. This Magic Moment
3. That's The Way Love Is
4. The End Of Our Road
5. Seek And You Shall Find
6. Memories
7. Only A Lonely Man Would Know
8. It's A Bitter Pill To Swallow
9. More Than A Heart Can Stand
10. Try My True Love
11. I Got To Get To California
12. It Don't Take Much To Keep Me
Easy (with Tammi Terrell)
1. Good Lovin' Ain't Easy To Come By
2. California Soul
3. Love Woke Me Up This Morning
4. This Poor Heart Of Mine
5. I'm Your Puppet
6. The Onion Song
7. What You Gave Me
8. Baby I Need Your Loving
9. I Can't Believe You Love Me
10. How You Gonna Keep It (After You Get It)
11. More, More, More
12. Satisfied Feelin'
That's The Way Love Is
1. Gonna Give Her All The Love I've Got
2. Yesterday
3. Groovin'
4. I Wish It Would Rain
5. That's The Way Love Is
6. How Can I Forget
7. Abraham, Martin And John
8. Gonna Keep On Tryin' Till I Win Your Love
9. No Time For Tears
10. Cloud Nine
11. Don't You Miss Me A Little Bit Baby
12. So Long