Supreme Glamour, Mary Wilson's illustrated history of her globe-conquering career with the Supremes, has been published in the U.K. after its original spring 2019 release date was changed. The book remains on track for U.S. availability September 17.
Wilson was in London during August for a round of promotional appearances, and she took part in a special, sold-out Q&A session – also deferred from May – at London's Victoria & Albert Museum. This was where in 2008 her unique collection of gowns and costumes worn by, and designed for, the Supremes during the 1960s and '70s was on display at an exhibit called "The Story of The Supremes."
At the V&A August 20, Wilson spoke at length about her career with the Supremes, including Diana Ross, Florence Ballard and Cindy Birdsong, and their ascent as fashion (as well as music) icons. She recalled the group's first U.K. visit in 1964, and their last-ever show together at London's Drury Lane Theatre in 1977.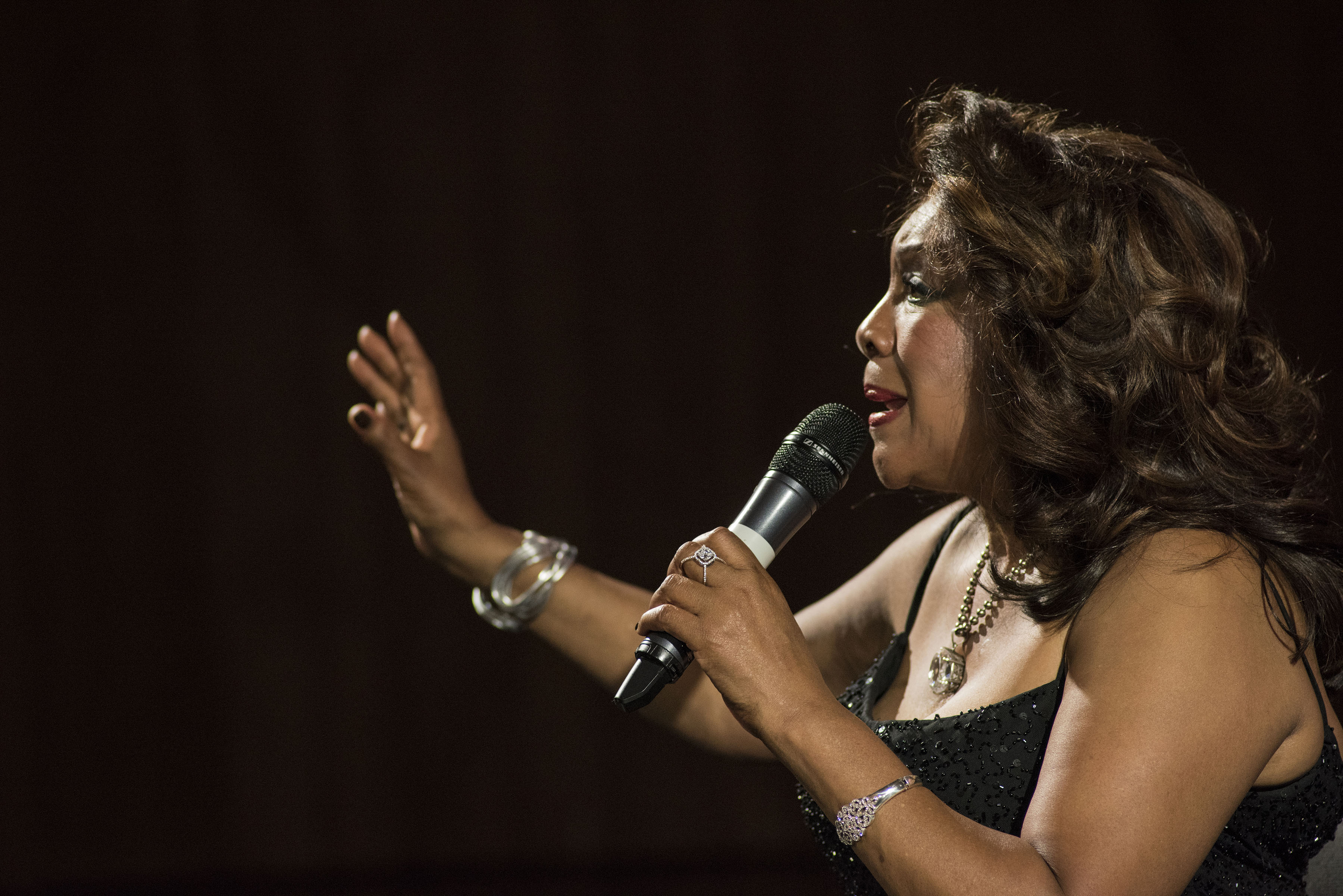 Supreme Glamour, written by Wilson with Mark Bego, visually showcases many of those costumes in close-up, with details of their design by such renowned couturiers as Bob Mackie and Michael Travis. The narrative reprises the group's remarkable rise and global popularity. Bego is best known to Motown fans as co-author of Martha Reeves' autobiography, Dancing in the Street, as well as for music biographies about Aretha Franklin, Whitney Houston, Elton John, Michael Jackson, Madonna and many others.