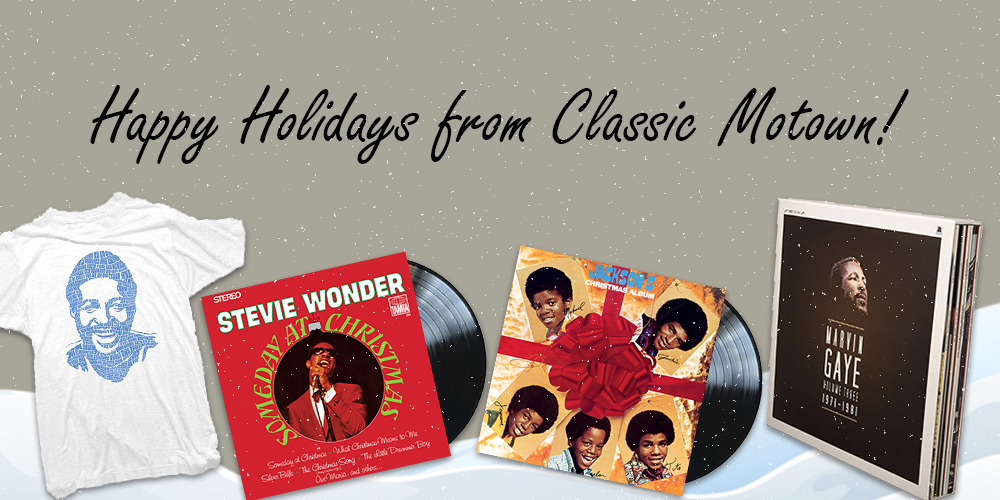 Happy Holidays from Classic Motown!
Here's your chance to enter to win holiday classics like Stevie Wonder's 'Someday At Christmas' on vinyl and the just-released Marvin Gaye Volume 3 vinyl box set featuring 'What's Going On' plus a $50 Amazon gift card to treat yourself to Motown vinyl and lots more.
Full list of prizes includes:
Enter your details here and good luck!
Click here for the full Terms & Conditions.
Disclaimer: Once you submit your email address, you will be automatically added to the Classic Motown email list. At anytime you may unsubscribe.