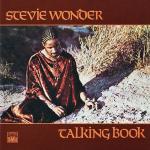 Talking Book. The adult Stevie's album breakthrough, including back-to-back No. 1 singles, "Superstition" and "You Are The Sunshine Of My Life." Stunning musicianship – he plays most instruments – and maturing songwriting is evident in every track.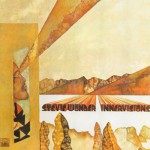 Innervisions. Arguably his single most cohesive album, with everything from the drama of "Living For The City" ("Ten years!") to the melodic poignancy of "All In Love Is Fair." And when he sings of "Higher Ground," that's where you're going.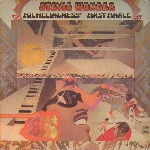 Fulfillingness' First Finale. Stevie gets political again ("You Haven't Done Nothin'," with the Jackson 5) and rambunctious ("Boogie On Reggae Woman"), while cover images (JFK, MLK, "Little" Stevie) reflect on times past. Now he's ready for the future.

Songs In The Key of Life. This is surely the masterwork, an ambitious sweep of music (21 tracks!) for the ages. The joyous hits are "Sir Duke" and "I Wish," but who can hear "Love's In Need Of Love Today" – a sermon for right now – without shivers down the spine?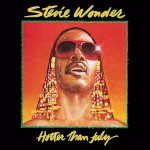 Hotter Than July. Here is Stevie's landmark album of the 1980s, boasting the ebullience of "Master Blaster (Jammin')" and the edge of "Cash In Your Face." Importantly, "Happy Birthday" celebrates an American hero, while "Lately" is a powerful, enigmatic ballad of doubt and hurt.
All these albums are currently on sale in the Classic Motown store. Head over and check out all the great deals here.
Albums recommended by Adam White, author of Motown: The Sound of Young America, with Barney Ales. www.adampwhite.com