The number of classic Stevie Wonder albums once more available on vinyl is growing. On September 8, the superstar's 1982 greatest hits package, Original Musiquarium I, will be reissued in that format by Universal Music. At the same time, a new vinyl pressing of his 1976 milestone Songs In The Key of Life will be released.
Click here to order your copy!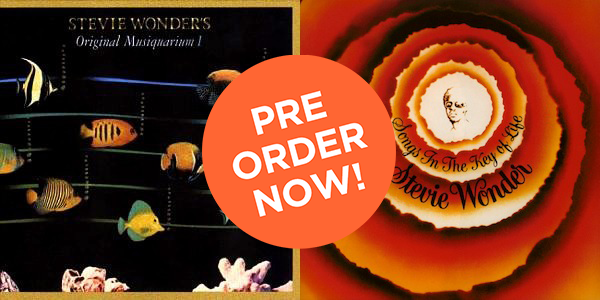 The 16-track, two-LP Original Musiquarium I includes five of Wonder's U.S. No. 1 hits, namely, "Superstition," "You Are The Sunshine Of My Life," "I Wish," "You Haven't Done Nothin'" and "Sir Duke." When originally issued 35 years ago, it marked the first time that his post-1971 hits had been assembled into one package. The 2017 reissue will be on 180-gram heavyweight vinyl.
Original Musiquarium I also includes four tracks which represented new Stevie Wonder music at the time of the set's release: "That Girl" (its first hit single), "Front Line," "Ribbon In The Sky" and "Do I Do." Among other classic hits on the two-LP set are "Higher Ground," "Living For The City" and "Boogie On Reggae Woman."
Also in September, Songs In The Key of Life returns to the exact vinyl format in which it was originally available – that is, two 12-inch LPs and a four-track, seven-inch EP. The three-disc package includes "Isn't She Lovely," "Love's In Need Of Love Today" and "Another Star."
Original Musiquarium I and Songs In The Key of Life will bring to seven the number of classic Stevie Wonder albums reissued on vinyl. They join Music Of My Mind (1972), Talking Book (1972), Innervisions (1973), Fulfillingness' First Finale (1974) and Hotter Than July (1980).
There is more about Songs In The Key of Life here. To learn more about Original Musiquarium I, read the latest blog by Adam White, author of Motown: The Sound Of Young America, here.