ARTIST OF THE WEEK
They are the most-adored of all Motown's groups, who cleared a path with music – and much more – during a most turbulent and exciting time. Their utterly distinctive sound and style sustains a first-name acquaintance (Diana, Mary, Flo) and assures them a pedestal in the halls and history of American culture. Did we mention the twelve No. 1 hits?
FAST FACTS:
Motown Milestone: Diana, Mary and Florence record "Where Did Our Love Go," the first of their 12 Number One hits, at the Motown studio on April 8, 1964.
First hit: "Your Heart Belongs To Me"
Biggest hit: "Baby Love"
Top album: The Supremes A'Go-Go
Career highlight: Not one, not two, but three of their hits inducted into the Rock & Roll Hall of Fame
KEY INFORMATION: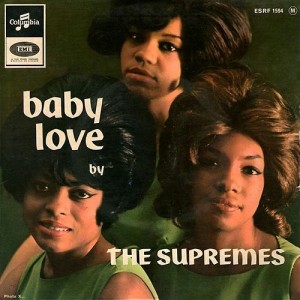 Four young women – teenagers, to be accurate – sing together in Detroit in 1959: Betty McGlown, Florence Ballard, Mary Wilson, Diana Ross. Two are virtually the same age: Mary, born March 6, 1944, and Diana, born 20 days later. Two are born the same month in 1943: Florence (June 30) and Betty. They form the Primettes, would-be showbiz sisters to the Primes, a male group with two future Temptations in their midst, Eddie Kendricks and Paul Williams.
The Primettes triumph in a talent contest in the summer of 1960, and gain an audition at still-young Motown Records. No deal. (Meanwhile, Betty leaves to get married, and is replaced by Barbara Martin.) They record for another small label, but keep hanging around Hitsville. Eventually, they make some music with Smokey Robinson, and sign a contract as the Supremes on January 15, 1961.
The early years are effectively hitless, despite this Billboard review for "I Want A Guy," the Supremes' first 45: "An original, r&b-flavored sound that could win big coin in both the pop and r&b fields." Coin worth calling "big" does not occur until 1964, by which time Barbara Martin has left. The significant pop hits start with a Top 30 tune in January, "When The Lovelight Starts Shining Through His Eyes," and then, explosively, with "Where Does Our Love Go," No. 1 in August. "Plenty of jump in this one," notes Billboard. It is the work of another trio: Holland/Dozier/Holland (Brian/Lamont/Eddie), Motown's newest writing and production force.
America falls hard for the Supremes, blessing them with five consecutive No. 1s during 1964-65 amid the British Invasion. After "Where Did Our Love Go" comes "Baby Love," "Come See About Me," "Stop! In The Name Of Love" and "Back In My Arms Again." Television, in particular, loves them: the Supremes make no fewer than 20 appearances on The Ed Sullivan Show from 1964-69.
Berry Gordy knows that nightclubs and concert halls will help to propel the girls – with glamour, choreography and coiffure – to superstardom. Their July 1965 debut at the Copacabana in New York unlocks that door, while the records keep racing to No. 1: "You Can't Hurry Love," "You Keep Me Hangin' On," "Love Is Here And Now You're Gone," "The Happening." At the same time, Diana, Mary and Flo prove their versatility with albums of country & western favourites, British Invasion hits, Rodgers & Hart classics, Christmas songs and Broadway showtunes.
In 1967, Florence Ballard departs, Cindy Birdsong steps into her shoes, and Motown renames the group Diana Ross & the Supremes. After a quartet of lesser chart placings, Berry Gordy cracks the whip, and "Love Child" returns his star act to No. 1. This is followed by another huge hit, "I'm Gonna Make You Love Me," with the Temptations, a match which is extended into hit TV specials in 1968-69.
Motown announces in November '69 that Diana will leave for a solo career, and that Jean Terrell will succeed her in the trio. The last Supremes' hit – No. 1, naturally – is "Someday We'll Be Together," while Diana, Mary and Cindy bid farewell with shows at the Frontier Hotel, Las Vegas in January 1970. "It's a two-for-one stock split," declares Ed Sullivan.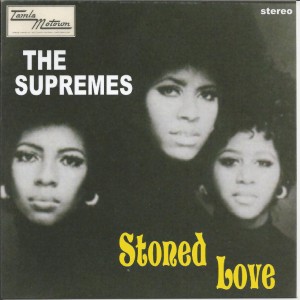 The new Supremes hail the new year with a pair of Top 10 hits, "Up The Ladder To The Roof" and "Stoned Love," and a shrewd pairing with the Four Tops. Further Top 20 tunes include "Nathan Jones" and "Floy Joy," while Lynda Laurence, Scherrie Payne and Susaye Greene pass through the group as original member Mary remains the center of gravity. In 1976, "You're My Driving Wheel" is the Supremes' last pop chart entry.
In 1983, Diana, Mary and Cindy are reunited at the finale of the Motown 25 TV special, and in 1988, the Supremes are inducted into the Rock & Roll Hall of Fame. In 2015, they are named Top Girl Group of All Time by Billboard. "The Supremes," says understated Mary Wilson, "throughout our long and successful history have been blessed with loyal and devoted fans."