Two original Christmas albums by Motown artists, Stevie Wonder's Someday At Christmas and the Jackson 5's Christmas Album, are being made available on vinyl internationally in December.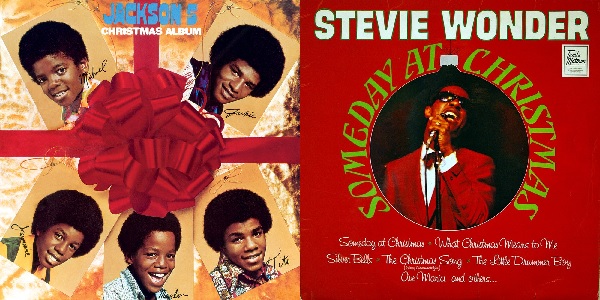 Two seasonal standards appear on both albums: "The Little Drummer Boy" and "The Christmas Song." Another song on both LPs is "Someday At Christmas," a Motown original first recorded by Wonder, which was also issued as a single in late 1966.
The Jackson 5 album has "Christmas Won't Be The Same This Year," an original holiday number written by Motown's Leon Ware and Pam Sawyer. The group's album was produced by Hal Davis and the Corporation; Wonder's album was produced by Hank Cosby.
The content and sequencing of the new vinyl versions replicates the original releases, with 12 tracks by Wonder and 11 tracks by the Jacksons. The Wonder LP was first issued in November 1967, the Jacksons' LP in October 1970. Both reached the Billboard Christmas-release charts of the time.
The vinyl albums are being made available Dec. 15 internationally by Universal Music/Motown and are available to pre-order now from the Classic Motown store here.