THE ELGINS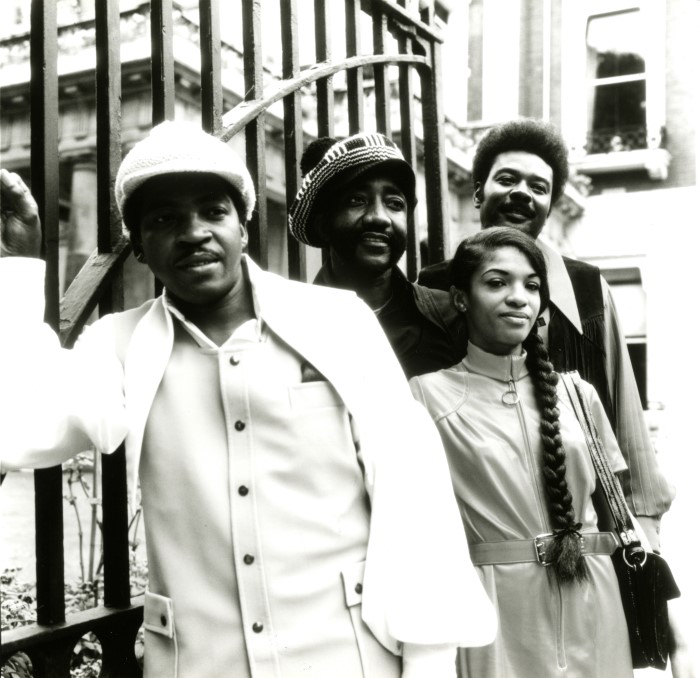 Heavenly hitmakers, on both sides of the Atlantic.
During their decade associated with Motown Records, the Elgins scored two notable hits which at least one of their songwriters didn't rate very highly. Such candour concerns "Darling Baby" and "Heaven Must Have Sent You," both created by the company's goldmining trio of Holland/Dozier/Holland. In Come and Get These Memories, the Holland brothers' autobiography, one of them owned up about "Darling Baby," the Elgins' first chart-maker in 1966. "It was another of those songs that was okay, but I didn't really like it," said Eddie. "However, I wanted to fulfil my promise to Johnny [Dawson], so I gave him that one." H/D/H used the instrumental track recorded in 1964 when "Darling Baby" was first cut – by the Supremes, no less – and it took 15 minutes for the Elgins to lay down their vocals.
That promise to Johnny Dawson was made when he was the Hollands' driver. "A couple of the other guys in the group ran the barbershop when Brian used to have his hair cut," wrote Holland in Come and Get These Memories. "So we knew they had this little group…and every so often, almost as a joke, Johnny would say, 'When are you guys going to write a song for us?' " Those "other guys" in the Elgins were Robert Fleming and Cleotha "Duke" Miller; all of them had joined Motown in 1961 as the Downbeats. The fourth Elgin was Saundra Mallet Edwards, who'd also made music for the firm previously. (For more biographical details, read here.) And so "Darling Baby" became the quartet's debut.
Two of those original Elgins, Dawson and Miller, are in the photo above, which was taken in London almost five years after their second release, "Heaven Must Have Sent You," enjoyed its 1966 run on the U.S. R&B and pop charts. The other two Elgins pictured are Yvonne Allen (who has an interesting history of her own) and Norman McLean. What, you may ask, were they doing in the British capital in 1971? That was when "Heaven" had performed the same trick as other Motown recordings from years earlier, racing up the U.K. charts thanks to a shrewd re-release policy by Motown's local business partner, EMI Records. The Elgins' single hit the Top 3 there in June '71, and the group hit the road for British audiences.
 "We all thought it was a good song and a good record when it was out before," Duke Miller told Blues & Soul magazine in London about "Heaven Must Have Sent You." Robert Fleming admitted that he was "flabbergasted" by the record's second-time-around popularity, while Yvonne Allen said she was delighted to be drafted into the group for the U.K. tour. She became the Elgins' female voice for that purpose long after Sandra Mallet Edwards had left. And Allen's interesting background? Under the name of Yvonne Vernee, she was a member of the Donays, whose recording of "Devil In His Heart" for Detroit's Correc-Tone Records in 1962 became recognized through a cover version – by none other than the Beatles, on their second British album.