Motown Records founder Berry Gordy was the guest May 22 on the celebrated and long-running British Broadcasting Corp. radio program, Desert Island Discs. He picked eight pieces of music to play as if he were cast away alone on a desert island, and talked with host Kirsty Young about the choices and his life. The broadcast is available as an iTunes podcast, and on the BBC website.
Among the selections:  Smokey Robinson & The Miracles' 1962 hit, "I'll Try Something New," Billie Holiday's "God Bless The Child," Jackie Wilson's "To Be Loved," and Rachmaninov's Prelude in C sharp minor, performed by pianist Vladimir Ashkenazy.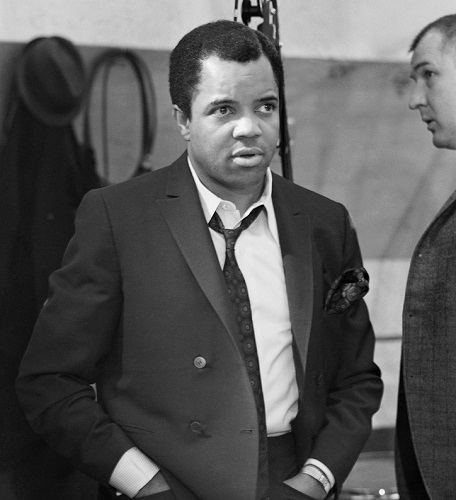 Diana Ross & The Supremes' "I Hear A Symphony" was another Gordy favorite, and he also singled it out when asked by Young if he could only take one piece of music on the "desert island." The Motown chief, who enquired whether he would be given a solar-powered record player, spoke about his long relationship with Diana Ross, and what it meant to him personally and professionally.
Gordy discussed Motown history, his family upbringing, the artists he worked with and the civil rights movement, including his acquaintance with Dr. Martin Luther King. His final music pick was "Can I Close The Door (On Love)" from Motown The Musical, as performed by Broadway cast member Brandon Victor Dixon.
Desert Island Discs allows its guests to take one book and one luxury when cast away. For the former, Gordy had the works of English writer Rudyard Kipling, based on his love for Kipling's poem, "If," and for the luxury, a cellar of his favorite wine.
[livefyre_shortcode]