As leading lady of the Supremes and then throughout her own solo career, Diana Ross defines the music, the style and the cultural ascendancy of Motown Records. She is its Queen. Her multi-media accomplishments span music, film and television, inspiring millions worldwide. And there's that central characterization of her in one of this century's most successful stage musicals, called – yes – Motown The Musical.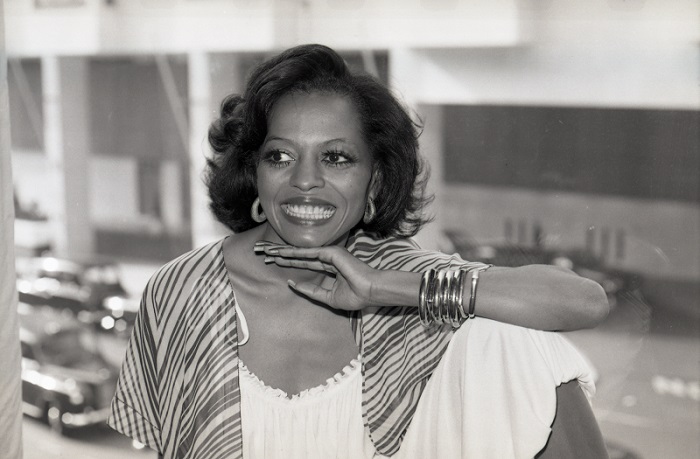 FAST FACTS:
First hit: "Reach Out And Touch (Somebody's Hand)"
Biggest hit: "Upside Down"
Top album: Lady Sings The Blues
Career highlight: Recipient of France's prestigious award in the Order of Arts & Letters, 1993
KEY INFORMATION:
Diana Ross is born in Detroit on March 26, 1944. "We lived in a big apartment building with lots of units," she declares in her memoirs, Secrets of a Sparrow. "I remember telephone poles that I wanted to climb as I got older. I wanted to show how tough I was."
The climb truly begins when she joins the Primettes, singing with Mary Wilson, Florence Ballard and Barbara Martin. They sign to Motown Records in 1961, and as the Supremes, Diana, Mary and Flo soar to become popular music's all-time most successful female vocal group, not least because of their twelve No. 1 records from 1964-1970.
Diana ascends to new heights after leaving the Supremes in 1970, as Motown in Billboard touts her solo status among "the rarified constellation of first-name acceptance, alongside Barbra, Billie, Ella and Judy." This year, she steps onto nightclub stages across North America, from Vancouver to Los Angeles, Massachusetts to Miami. "She is a total entertainer," reports Variety.
Diana climbs the heights of Hollywood, too. She takes on the challenge of portraying Billie Holiday in 1972's box office smash, Lady Sings The Blues, gaining an Oscar® nomination for best actress in the process. In 1974, she glows in Mahogany. "I really enjoyed doing that movie because it was all about fashion," she says. The movie also delivers Diana's third No. 1 record, "Theme From Mahogany (Do You Know Where You're Going To)." Moreover, it's her second with writer/producer Michael Masser; their first chart-topper is 1973's "Touch Me In The Morning."
Television is another ascent, including 1971's Diana, 1977's An Evening With Diana Ross, 1987's Red Hot Rhythm & Blues, 1994's Out Of Darkness and 1999's Double Platinum. In 1981, she executive-produces (and stars in) diana, with guests Michael Jackson and Larry Hagman. That same year, her duet with Lionel Richie on "Endless Love," a movie title song, is No. 1 on the Billboard Hot 100 for nine weeks.
On stage, Diana draws fans beyond measure. "It does not matter to me if I'm in a stadium with thousands of people," she says, "or in a much smaller venue. My interaction is with the audience on a one-to-one basis." One triumph is the live version of "An Evening With Diana Ross," which runs during 1976-77 on Broadway, on the road and, finally, on record. There is another highlight in 1983, when she entertains hundreds of thousands of New Yorkers with back-to-back concerts in Central Park.
The soundtrack of Lady Sings The Blues is Diana's highest-climbing album, a No. 1 in 1973 with more than 12 months on the charts. Seven years later, her Rodgers/Edwards collaboration, diana, climbs to No. 2 and occupies the best-seller lists for another year. Her album with producer Richard Perry, Baby It's Me, and the second Ashford/Simpson set, The Boss, are both Top 20 successes.
In 1980, Diana leaves Motown but stays within sight of the mountain. When MTV launches its 24-hour music channel, VH-1, in 1985, the second video shown is "Missing You," her tribute in song to Marvin Gaye – penned and produced by Lionel Richie. In 1989, Diana re-signs with Motown and reunites with writer/producer Nile Rodgers for the album, Workin' Overtime.