Lionel Richie looks back on his storied career during a discussion with Kevin Spacey in honor of Grammy® Pro Songwriter Week. Lionel chats about his career, his music and much more in an interview which aired yesterday (June 22). Watch here.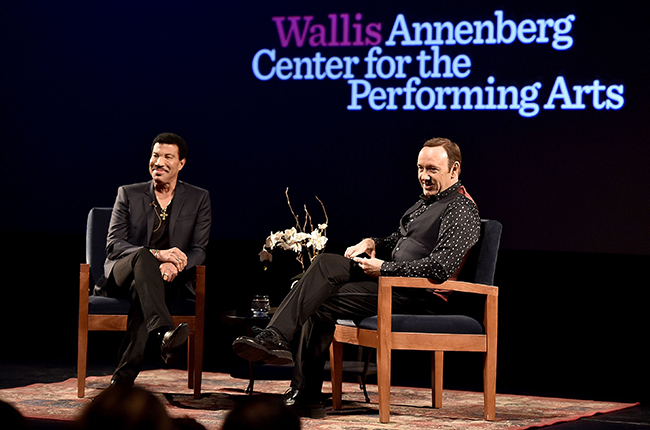 Richie reflects on when he met his Commodore bandmates while a freshman at Tuskegee Institute and he revealed how their first gig, at a freshman talent show, changed his life. "The most amazing thing happened," he said. "Girls started screaming [as I performed]. I was going to be an Episcopal priest, but that girl screamed on the front row and I called the bishop and said I didn't think I was cut out for the cloth."
By the time he was a senior, The Commodores were opening for the Jackson 5 and each band member was pulling down at least $200,000 per year. What followed was more than a decade of massive hits, including "Easy," "Three Times A Lady," "Brick House," and "Lady (You Bring Me Up)."
Richie called leaving the group to go solo in 1982 "the hardest thing I ever did." He didn't intend to leave the band permanently, but after his debut solo album spawned such massive hits as "Truly," "You Are" and "My Love," and "the rocket had taken off," jealousy festered among his bandmates.
He also reminisces about his 2015 Glastonbury appearance before almost 200,000 people, who sang along with every number.  "Karaoke at its finest," jokes Lionel.
[livefyre_shortcode]