The album which spawned one of Motown Records' biggest-selling singles of all time is returning to vinyl.
Marvin Gaye's In The Groove long-player, later retitled I Heard It Through The Grapevine, is newly available from Motown/Universal Music Enterprises in black vinyl, and also in a limited-edition, Sound of Vinyl-exclusive purple "grape" color vinyl. Check it out here.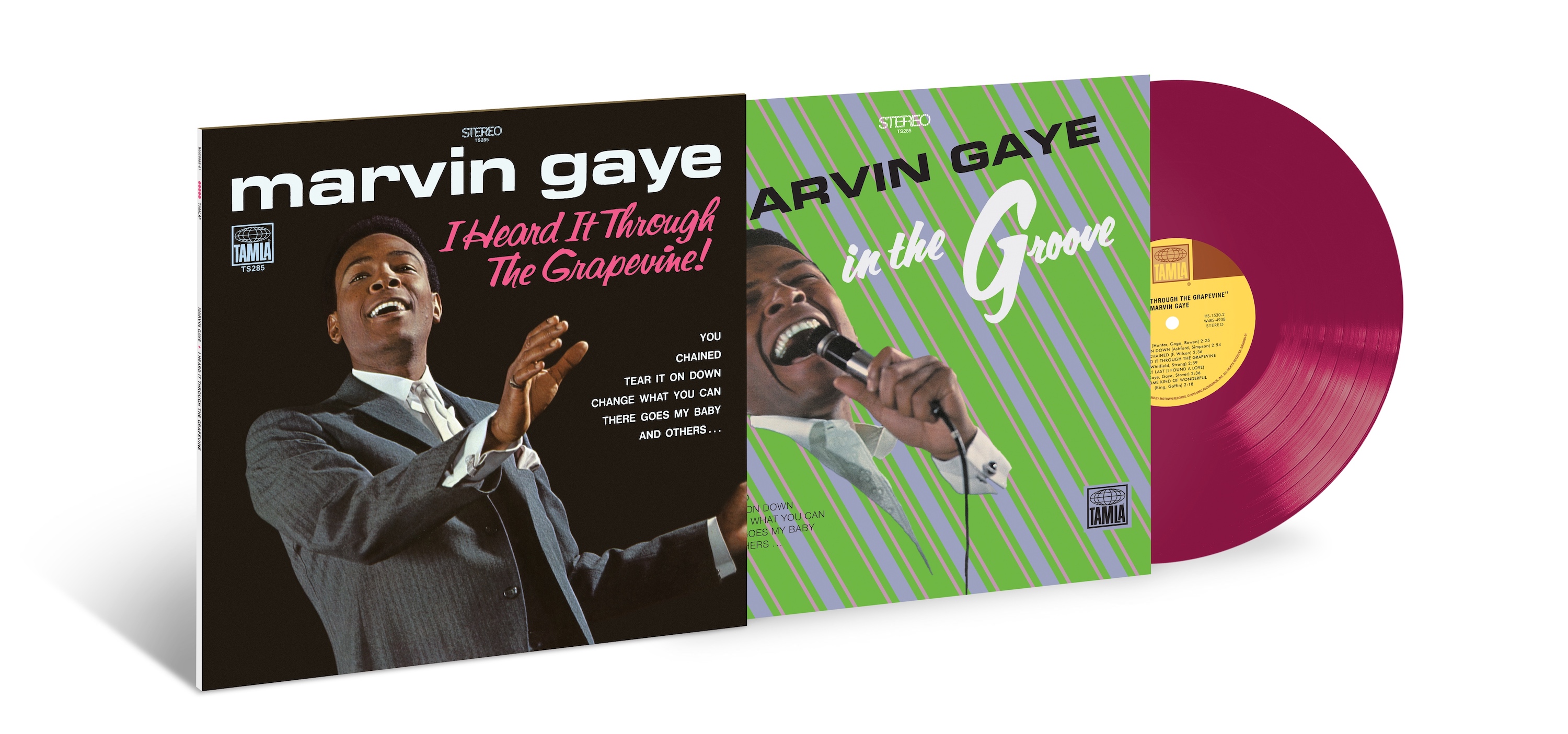 Marvin's recording of "I Heard It Through The Grapevine," produced by Norman Whitfield, was originally only a track on In The Groove when the latter was issued in August 1968. Soon, however, radio airplay for "Grapevine" across the U.S. compelled Motown to rush-release it as a single on October 30 that year.
The 45 swiftly climbed the industry's pop and R&B charts, eventually spending seven weeks at Number One on the Billboard Hot 100 at the end of December and into January 1969. The single went on to top the U.K. charts for three weeks, as well as charting high in many other countries around the world. When reissued in Britain in 1986, it returned to the Top 10 there.
It was the huge success of "I Heard It Through The Grapevine" as a 45 which prompted Motown to retitle In The Groove, and with different cover artwork. The new vinyl edition features the I Heard It Through The Grapevine design on the outside, and the original In The Groove artwork reproduced on a heavyweight inner sleeve.
The album first charted under its original title, and then began to be listed on the Billboard best-sellers under its new identity. The track listing for both versions was identical, and included two previously issued 45s by Marvin, "You" and "Chained," as well as other Motown originals and his versions of two songs first recorded by the Drifters.
Marvin's "I Heard It Through The Grapevine," written by Whitfield and Barrett Strong, was inducted into the Grammy® Hall of Fame in 1998, recognized as a recording "of lasting qualitative or historical importance."