ARTIST OF THE MONTH
Phoenix Rising is the title of one of the Temptations' more recent albums.  Yet this is a group which has never flamed out, and to this day, the five soulful troubadours with that name still raise the temperature of audiences worldwide.  If you're one of those fans, catch up here with the Temptations' latest news, test your knowledge of their legacy and, most important of all, listen to their music.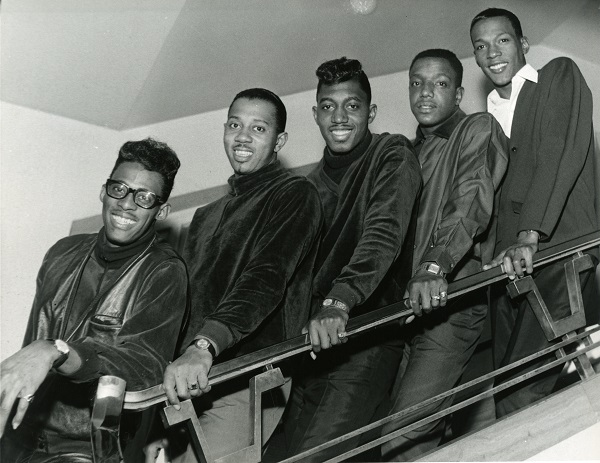 KEY INFORMATION:
"There was just something with that original set of voices," declared Cornelius Grant, one of the Temptations' brothers-in-arms. "It was almost angelic in a way…I'm telling you, people got redeemed. I mean they got religion listening to those guys sing." Grant, the group's musical director for more than 15 years, was speaking to Harry Weinger, producer of their definitive Motown anthology, Emperors Of Soul. The truth of those words is as righteous as the Temptations themselves, who are steered in the new millennium by group co-founder Otis Williams. "I've had 24 guys in and out," he says, "and I'm still here." He adds, "You lose someone you loved, and you adjust and continue on."
The Temptations continue on, with a concert schedule to meet the demands of music lovers at home and abroad. This summer, they performed in Mississippi, Maryland, Minnesota, Nevada, New York, Virginia and California. On Oct. 21, they hit the road again with the Four Tops for a U.K. tour itinerary which includes dates in Liverpool, Leeds, London – where they will play the O2 Arena, one of the world's largest concert venues – Manchester and Birmingham. "I love coming to the U.K.," says Otis Williams. "We come over every 18 months or so, and it's always our best tour of the year."
In May 1961, Otis and his fellow Temptations – Paul Williams, Eddie Kendricks, Melvin Franklin, Elbridge Bryant – signed to Motown Records. Fifty-five years later, second tenor Otis is the sole surviving original member. With him in the group's current line-up are first tenor Ron Tyson, a Temptation since 1983; baritone Terry Weeks, who joined in the late 1990s; lead singer Larry Braggs, who previously fronted Tower of Power; and Willie Green, singing bass. The last two Tempts were recruited within the past year, with Green replacing Joe Herndon, and Braggs succeeding Bruce Williamson Jr.
The children of five members of the Temptations have been on the crowd-funding circuit recently, to finance recording an album in tribute to their fathers and to underwrite the young group's touring ambitions. They are Melvin Franklin Jr., Glenn Leonard Jr., David Ruffin Jr., Richard Street Jr. and Paul Williams Jr. The quintet bills itself as "Sons of Motown." Paul Williams Jr. has also been touring with former Temptation Dennis Edwards, while David Ruffin Jr. has been recording solo, with a new track, "So Frustrated," available digitally.
The Temptations' 2016 tour of Britain recently prompted Otis Williams to reminisce about the group's first visit in 1965, when they appeared on The Sound of Motown TV special, hosted by Dusty Springfield. "It was when the Beatles were raging," he told www.SoulandJazzandFunk.com earlier this year, "and the British fans showed their love and desire for the Motown sound." Such loyalty continues, according to Otis. "They are just very knowledgeable about great music, and you've got to remember that they've had some great artists anyway, like, naturally, the Beatles, Adele and…Sam Smith."
IN BERRY GORDY'S WORDS:
"Despite many personnel changes in the Temptations over the years, it was original members Otis Williams and Melvin Franklin who kept their incredible legacy alive and their group sound and style consistent."
IN OTIS WILLIAMS' WORDS:
"Out beyond the edge of the stage, I can see only a hundred or so illuminated faces, all smiling, all laughing, all bobbing in time to the music.  Our music.  Sometimes it feels like they might be the only people there, but then a thunderous roar reminds me that there must be hundreds, probably thousands just like them in the darkness."
ITUNES:
The Temptations are Motown artist of the month, so check out the Motown room on the store or click here for some great discounts on their incredible albums.
QUIZ: