The Emperors of Soul. Recognizable to a man, this unique blend of voices and blade-sharp choreography ("The Temptation Walk"!) is one of the defining legacies of Motown Records. The group has thirty-seven Top 40 hits to their credit, including fifteen Top 10 tunes and a quartet which soared to No. 1. On the R&B charts? They have fifteen No. 1 singles, and seventeen No. 1 albums. The titles alone summon memories beyond measure: "The Way You Do The Things You Do," "My Girl," "Ain't Too Proud To Beg," "I Wish It Would Rain," "Cloud Nine," "Just My Imagination (Running Away With Me)," "Papa Was A Rollin' Stone." For always, the Temptations are sunshine on a cloudy day.
FAST FACTS
First hit: "The Way You Do The Things You Do"

Biggest hit: "My Girl"

Top album: All Directions

Career highlight: A vocal-group "brand" and reputation which has lasted for more than half a century…and counting.
The Temptations are born in the late 1950s out of two Detroit-based vocal harmony combines: the Primes, a trio which includes Eddie Kendricks and Paul Williams, and the Distants, a quintet whose members include Otis Williams, Melvin Franklin and Elbridge "Al" Bryant. Soon, these five come together as the Temptations, signing with Motown Records in 1961. Their debut release, with Eddie on lead, is written and produced by Berry Gordy: "Dream Come True," which is also the first release on the Gordy label, touches the R&B charts, momentarily.
The famous five's career ignites in a flash of radio, television, concert and chart ubiquity, underpinned by hits such as "Get Ready," "Ain't Too Proud To Beg," "(I Know) I'm Losing You" and "I Wish It Would Rain," and albums like Gettin' Ready, With A Lot O' Soul, Wish It Would Rain and In A Mellow Mood.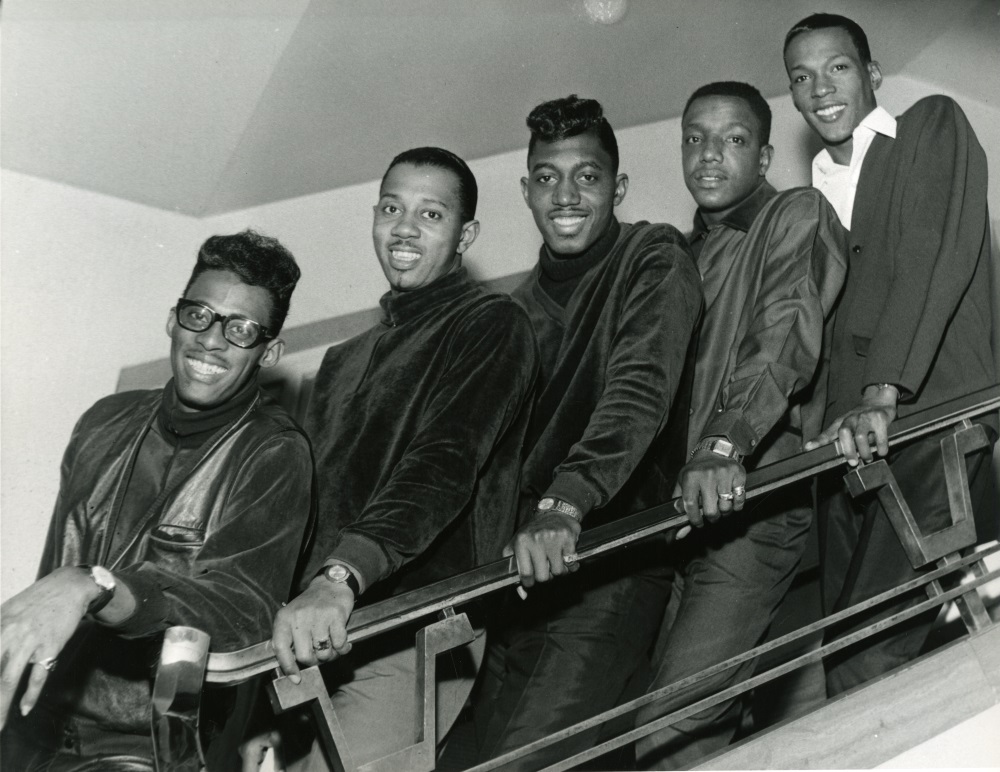 The Temptations: London, 1965
In 1991, the Temptations' triumphs are signified by Rod Stewart's Top 10 hit, "The Motown Song" (they sing along with the British star), and by the return of "My Girl" as the title tune of a $60 million Hollywood hit movie. In Britain, a reissue of the record hits No. 2. To close out the century, the Temptations' extraordinary story becomes an NBC-TV mini-series.
Over time, Temptations leave and are replaced, but the brotherhood endures. The group continues to record new music, including "Still Temptin'," a tribute of their own in Legacy, a 21st century Motown album: "Some of the faces change," sings founder member Otis Williams, "But the name's the same/Still the Motor City runnin' through my veins."