For Classic Motown fans of every age, it's been an eventful twelve months, full of activities and achievements by the superstars whose careers were launched by the company, as well as the release of rare, exciting music from the Hitsville vaults – plus, even a brand new Smokey Robinson Christmas album. There were other gains, and a few losses, as detailed in the following summary of '17.
HIGHER GROUND
Stevie Wonder's influence as a cultural force has been acknowledged from the White House to the world, so it was no surprise that he participated in this year's Global Citizen Festival in New York. His Sep. 23 performance at Central Park included "Higher Ground," "Signed, Sealed, Delivered I'm Yours," "Sir Duke" and John Lennon's "Imagine." Making a guest appearance there was Pharrell Williams, who also played his own festival set, as did Andra Day, Green Day, the Killers, the Chainsmokers and the Lumineers.
Global Citizen is a social action platform dedicated to ending extreme poverty and other world issues, and the festival raises money for charity. Stevie often occupies such higher ground, and he did the same Dec. 10 with his annual House of Toys benefit concert in Los Angeles. At the fundraiser in 2013 and '14, the superstar played his Songs In The Key of Life album live, while for the 2017 edition, he featured his complete Innervisions and Talking Book albums.
Songs In The Key of Life made another reappearance this year, as a Motown vinyl reissue, with two LPs (plus a seven-inch EP) replicating its original 1976 release. A later collection of adult Wonder hits, 1982's Original Musiquarium I, also returned to vinyl in 2017, as did his Someday At Christmas album, first available in 1967. All are available in the Classic Motown Store here.
Stevie's influence on other musicians became vividly apparent in December with the deluxe reissue of the late Minnie Riperton's classic Perfect Angel. He co-produced the original 1979 album with Minnie's husband, Richard Rudolph; arranged the tracks with his band, Wonderlove; played keyboards, harmonica and drums; and wrote two songs. The new edition contains 11 bonus tracks, including a duet version of "Take A Little Trip" with Minnie and Stevie, and an alternate take of Riperton's 1975 hit, "Lovin' You," backed by Wonderlove.
THE BOSS
Like Stevie Wonder, Diana Ross has been honored at the highest levels of American life, and in 2016 she received the Presidential Medal of Freedom from President Obama. In 2017, Diana was recognized for lifetime achievement at the American Music Awards. Naturally, she opened her appearance on the ABC-TV broadcast Nov. 19 with "I'm Coming Out," followed by performances of "Ease On Down The Road," "Take Me Higher," "The Best Years Of My Life" and "Ain't No Mountain High Enough." The program was hosted by Diana's daughter Tracee Ellis Ross, a TV star in her own right, and included a video message from Barack and Michelle Obama. Among those in the audience were Smokey Robinson and Berry Gordy.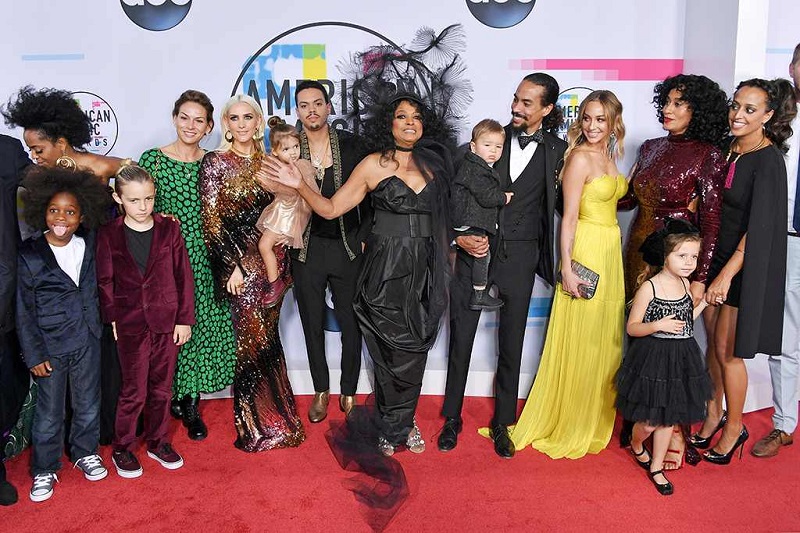 To coincide with Diana's AMA prize, a new CD compilation of her Motown work was released in December, Diamond Diana: The Legacy Collection. The 15-song collection featured five of her Number One hits as a solo star, including "Upside Down" and "Touch Me In The Morning," as well as the Supremes' "You Can't Hurry Love" and, with Lionel Richie, "Endless Love." It also contained a new dance remix of her first solo Number One, "Ain't No Mountain High Enough."
December marked the debut of a "Diamond Diana" perfume, too, which she presented on the HSN television network. Ross made guest appearances Dec. 5 on HSN, which offered the Diamond Diana album together with a holiday CD featuring her recordings of such seasonal songs as "A Wonderful Christmas Time," "Winter Wonderland," "Let It Snow" and "Silent Night."
In April 2017, a special vinyl edition of Diana, her much-lauded 1980 collaboration with Chic's Nile Rodgers and Bernard Edwards, was released on pink vinyl in the U.K. as part of that country's Record Store Day. Songs from that Motown album were a regular part of Diana's setlist during concerts in 2017, with "I'm Coming Out" as the opening number. "The entire audience jumped to its feet," reported one reviewer of her Milwaukee appearance in July, "as the diva made her entrance, donning a bright red sequin gown with a red chiffon overcoat."
CAN'T SLOW DOWN
Never was a phrase better suited to Lionel Richie, who toured extensively across the U.S. and Canada in 2017 with his "All The Hits" show. Most of those hits originated from his solo albums for Motown: 1982's Lionel Richie, 1983's Can't Slow Down and 1985's Dancing On The Ceiling.
All three were reissued on vinyl in December. Between them, they included such Richie signature songs as "Truly," "All Night Long (All Night)," "Hello," "Say You, Say Me," "Stuck On You" and "Dancing On The Ceiling." Can't Slow Down also netted Lionel a Grammy© award for album of the year and U.S. sales of 10 million copies, qualifying it for a Diamond award from the Recording Industry Association of America.
Lionel, who recently joined the judging panel for the 2017/2018 season of American Idol, also found time to secure rights to produce a feature film based on the life of extraordinary songwriter and musician Curtis Mayfield. And in December, of course, he was among the recipients of this year's Kennedy Center Honors, an annual celebration of the arts in America. Fellow stars Stevie Wonder, Quincy Jones and Kenny Rogers paid tribute to Richie on the night, and Leona Lewis brought the audience to its feet with her version of "All Night Long (All Night)."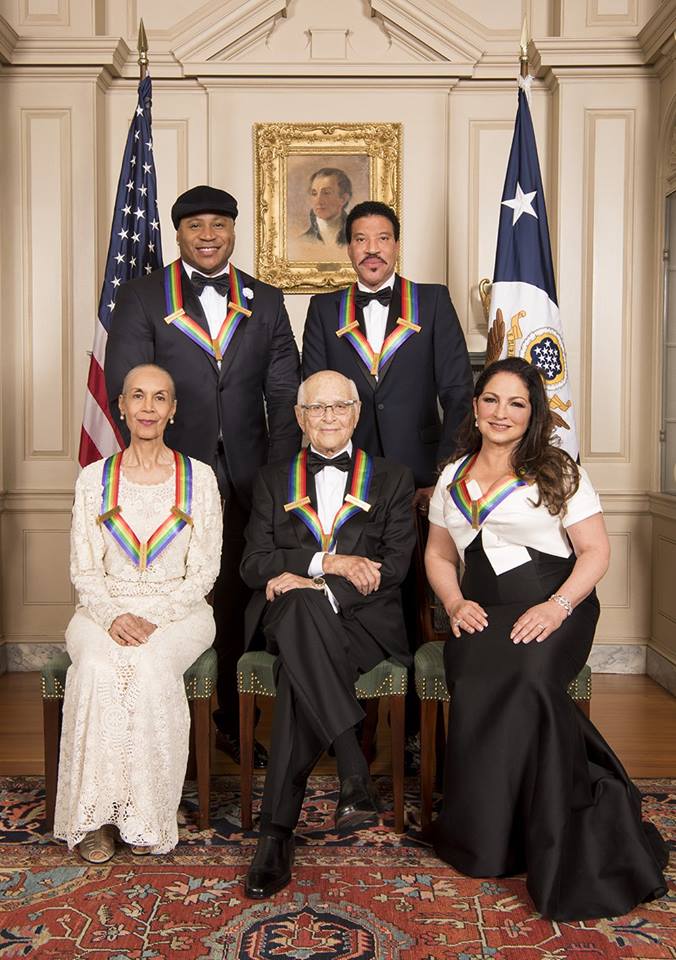 Meanwhile, Lionel's former bandmember in the Commodores, Thomas McClary, was on a 2017 tour of a different kind, promoting his new autobiography, Rock and Soul. McClary, who made a solo album for Motown in the 1980s after his long tenure as a Commodore, was asked during his book promotion about a possible reunion of the group. "It's going to happen," he said. "I've spent 30 years trying to make it happen, and Lionel and I recently performed together in New Zealand and at the Superdome, so I'm optimistic that a reunion with the five living members will happen." In 2018, McClary is performing dates with his band in the U.K.
BEING WITH YOU
Smokey Robinson is another of Motown's founding stars who's constantly on the road – and his datebook already includes shows for the opening months of 2018. Then there was his appearance at the 2017 Macy's Thanksgiving Day parade in New York, where he sang the title track of his new holiday album, Christmas Everyday, while riding atop the Mount Rushmore float.
Smokey's Christmas Everyday is actually his third package dedicated to the season. Motown released Christmas With The Miracles in 1963 (the LP featured the original version of "Christmas Everyday," which Smokey wrote) and The Season For Miracles in 1970, both recorded with the group. The singer/songwriter has re-recorded other songs from those earlier albums for his 2017 Yule offering, including "Santa Claus Is Coming To Town," "The Christmas Song" and "White Christmas."
Robinson was busy in other respects during 2017 with the launch of personalized e-cards from American Greetings, and a line of wine with Enginehouse 25 Wines. His former wife and fellow Miracle Claudette Robinson had a show of her own through mid-2017, a Grammy© Museum presentation celebrating the group and featuring memorabilia from her personal collection.
STILL TEMPTIN'
A new musical about the life and times of the Temptations, Ain't Too Proud, was well received upon debuting in September at Berkeley Repertoire Theatre in California, and its limited run was extended by four weeks to meet demand. The producers are hoping to take it to Broadway, but the production will first play a five-week engagement at the Kennedy Center's Eisenhower Theater in June 2018.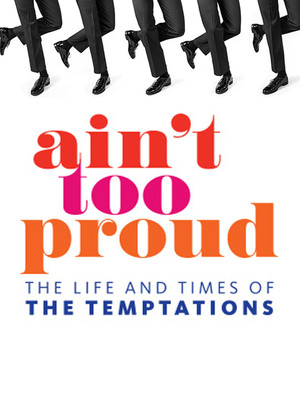 Ain't Too Proud depicts the Temptations' career from their beginnings in Detroit through to worldwide popularity across five decades. The musical's "book" was written by Dominique Morriseau, and the score features most of the group's major hits, with orchestrations by veteran arranger Harold Wheeler. Their tale was previously told in a 1998 TV mini-series, which yielded strong ratings and a Motown soundtrack album.
In 2017, the Temptations – with original member Otis Williams leading the line-up – continued to play a busy schedule of concert dates, including shows in Australia during December.
MY FAVORITE THINGS
No review of the year would be complete without reference to new releases containing Classic Motown recordings from the Hitsville vaults. Fans of the Supremes were super-served with two packages: The Ultimate Merry Christmas, a double-CD set showcasing the group's Merry Christmas album (in mono and stereo) from 1965, and an expanded, two-CD edition of their chart-topping The Supremes A' Go-Go from 1966. Both reissues contained bonus tracks not available on the original long-players.
Motown Unreleased 1966 was a four-CD set (augmenting its digital equivalent, available in 2016) of 80 rare recordings by such artists as the Miracles, the Four Tops, the Isley Brothers, Brenda Holloway, Barbara McNair, Marvin Gaye, the Supremes and the Temptations. In addition to alternate takes of well-known hits, the package included a collection of gospel tracks, including the Miracles' "Nearer The Cross" and Kim Weston's "Just A Closer Walk With Thee."
A popular 2017 package in the U.K. was The Motown 7s Box: Rare and Unreleased Vinyl Volume 4, containing seven 45s coupling rare tracks by Marvin Gaye, the Monitors, David Ruffin, Thelma Houston, the Spinners and Shorty Long, among others. It was compiled by leading DJ Richard Searling. Two other U.K. releases, licensed by Motown, were Spellbound, a 33-track collection of rare Brenda Holloway material by SoulMusic Records, and Nothing But The Truth, a compilation from Ace Records of three albums by the Undisputed Truth, proteges of Motown super producer Norman Whitfield.
THE TRACKS OF THEIR YEARS
2017 also marked the tragic passing of music makers whose contributions during the 1960s and '70s forever ensures their place in Motown's creative legacy. Among them was Warren "Pete" Moore, a founder member and bass singer of the Miracles, who co-wrote a number of major hits – including "The Tracks Of My Tears" and "Love Machine" – for the group, and for Marvin Gaye ("Ain't That Peculiar," "I'll Be Doggone").
Two more important songwriters who passed during the year were Sylvia Moy, best-known for her compositions for Stevie Wonder ("I Was Made To Love Her," "My Cherie Amour" and more), and Leon Ware, most strongly associated with Marvin Gaye's I Want You album, for which he co-wrote all the songs. Ware also recorded an album for Motown in his own right. The passing of Bobby Taylor was another loss. He led his own group, the Vancouvers, into the charts with "Does Your Mama Know About Me," but was also a significant figure in the discovery and development at Motown of the Jackson 5. "Thank you so, so much, Bobby, for believing in us," said Jermaine Jackson upon Taylor's death, "and being part of our beginning. Jackie, Tito, Marlon & I will truly miss you."
For more about Classic Motown today, yesterday and forever, read the West Grand Blog here by Adam White, author (with Barney Ales) of Motown: The Sound of Young America.