This is American History. This is Motown Records.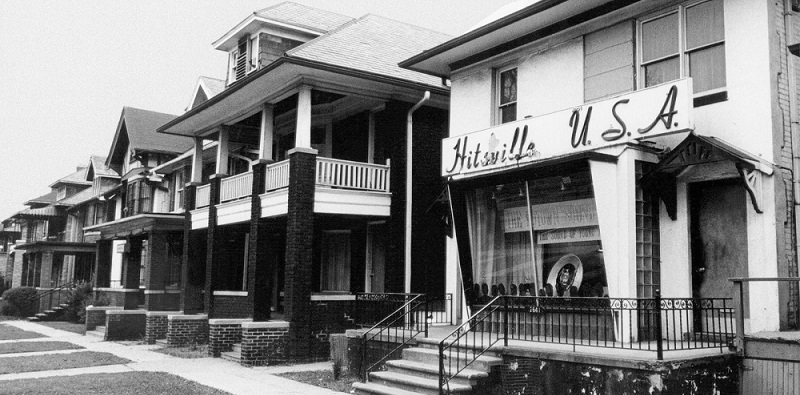 Son of a plasterer, Berry Gordy Jr. built one of the world's best-known music companies from the ground up. And the iconic map of his native Detroit which was printed in the centre of almost every Motown release wasn't only a lesson in American geography.
Calling out around the world, the music and artists associated with that label empowered generations of singers, musicians and songwriters everywhere. You know the names of those influencers: Stevie Wonder, Marvin Gaye, Michael Jackson and the Jackson 5, Diana Ross and the Supremes, Smokey Robinson and the Miracles, the Four Tops, Martha Reeves and the Vandellas, the Temptations, Lionel Richie and the Commodores, Rick James.
The foundations of Motown were already in place in winter 1959, when Gordy proudly collected boxes of his company's first release from a snowbound pressing plant in upstate Michigan. He was accompanied by a young singer/composer who had urged Gordy to go into business for himself, rather than keep licensing his work to other labels. (The writer concerned: William "Smokey" Robinson.)
A few years earlier, as the operator of a small record store, Gordy learned the hard way that jazz might nourish the soul, but didn't pay the bills. Then, as a budding songwriter, he placed hits into the hands of another Motor City son, Jackie Wilson, to earn the respect of his family—and an $800 loan to open the doors of "Hitsville U.S.A." on a suburban Detroit street. The loan was granted on January 12, 1959, financing that first release nine days later: "Come To Me" by Marv Johnson, on Tamla 101. And so it is that 2019 becomes the 60th anniversary of Motown Records.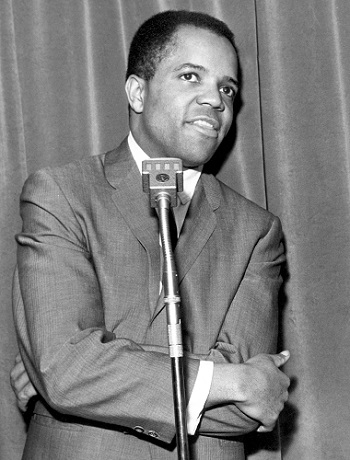 When aspiring youngsters approached the upstart music company at 2648 West Grand Boulevard, "they were not writers, they were not producers, they were not anything," Gordy once explained, "they were just smart kids off the street, and they could be channelled and directed." They were just like him, he added. "All they needed was a chance to express their ideas."
Now those ideas are subliminally programmed into popular music: the eternal ache of Diana Ross ("Where Did Our Love Go") and the Four Tops' primal longing ("Reach Out I'll Be There"), for example, together with the unerring metronomes of Benny Benjamin's lockstep drums and James Jamerson's heartbeat bass. Can there anywhere be a jukebox – digital or physical – which does not offer "I Want You Back," "What's Going On" or "Three Times A Lady"?
Berry Gordy applied the two centrifugal forces of large families – love and competition – to his business. A patriarch for many of those who signed on at Hitsville, he encouraged writers and producers, in particular, to better each other, trusting that it would bring out their potential. If Smokey Robinson's last song for the Temptations was a smash, he got to cut their next 45. If it wasn't, Norman Whitfield got a shot.
Yet family rules applied: for instance, battle-hardened session musicians (the company's awesome house band, the Funk Brothers) tutored 12-year-old "Little" Stevie Wonder. A self-sufficient camaraderie during the Motortown Revues helped insulate the artists from racial discrimination and the loneliness of long-distance touring. And it was an emancipated place by standards of the day. Gordy's sisters Esther, Loucye, Gwen and Anna assisted in shaping Motown from the very beginning, and Esther also had the foresight to create the Motown Museum, to preserve the legacy.
We know that Motown Records was – and is – a creative beacon, but it also was an economic one. For many years, it prospered as the most successful African-American-owned business of any kind. We know, too, that Motown helped to make popular music colour blind, overcoming barriers of prejudice and making such obstacles irrelevant. Today's media has hailed the vision and drive of Jay-Z, Russell Simmons and Dr. Dre, among others. But who do you think wrote the book? Yesterday, today, forever.